CUC Western Riverina Turns One To Keep Delivering For Riverina Students
19 Oct 2020
This week The CUC Western Riverina celebrated its first year of operations in Griffith. The Centre which opened to students on 18th October 2019 has gone from strength to strength over this time and is now firmly focused on building an even better Centre for the future.
The numbers alone highlight the success of the CUC Western Riverina. Since opening its doors, the CUC Western Riverina has registered more than 190 students from 35 universities across Australia.
Centre Manager Erin Callaghan said that while the Centre's statistics are pleasing, the student feedback around the support they've received and the benefit the Centre has provided them is the most satisfying part of the role so far.
"Our students come from a diverse cohort of Universities, and they study a large number of different courses. Seeing our students develop and succeed really hits home for me what an important project the CUC Western Riverina is because before we opened up, there wasn't anything like this for students who wanted to study and live in Griffth, Leeton and the surrounds," Ms Callaghan said.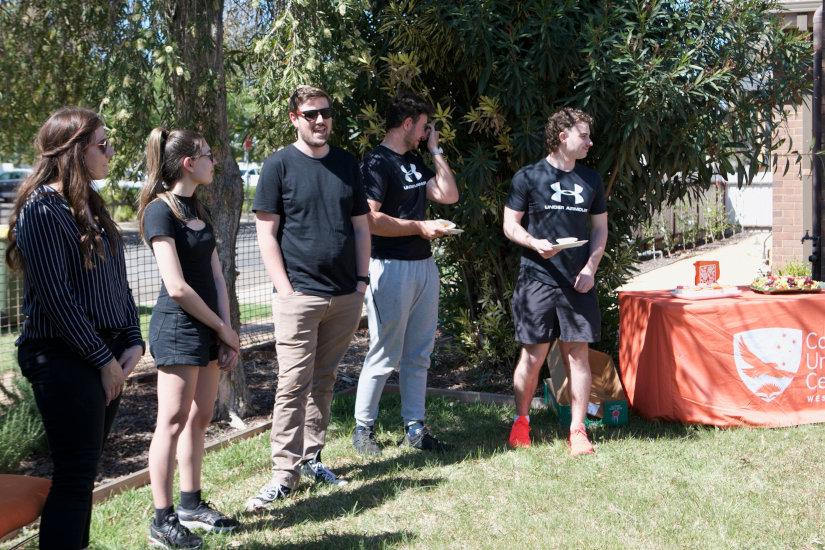 "The support from students has been phenomenal this first year, and we've been pleasantly surprised with the uptake and the number of students who use the Centre regularly.
"One of the fantastic aspects of the CUC Western Riverina is that it's a place where students can interact and network, people who might never have had the opportunity to meet otherwise are now in regular contact with a broader network of students and professionals.
"Whether students want stable, highly reliable, superfast internet connectivity; a quiet space where they can focus on their studies without the interruptions that come from working from home; or to join a community of individuals all experiencing the same thing, the CUC Western Riverina can cater for their needs.
"Our Learning Skills Advisor, who provides students with one-on-one support and academic and wellbeing workshops to assist students has been highly sought after too and it's fantastic to be able to provide that level of support. We are just as proud of the personal growth of our students as we see them gain confidence, self-esteem and self-efficacy within themselves as well as their studies."
The CUC Western Riverina Chair, Mayor John Dail Broi, said that a year ago when the Centre opened the board felt the Centre would be a success, however, they couldn't have predicted the extent of the success.
"This semester we have 130 students registered to use the CUC Western Riverina across both Griffith and Leeton," Mr Dal Broi said.
"With COVID-19 we've seen a large number of students return home and because we are here, these students have been supported in their studies, through an unprecedented time.
"Now we've reached this important milestone it's time to keep focused on delivering for students in the years ahead.
"We as the Board would like to thank Erin for her hard work and dedication, delivering such a valuable service to our community.
"I encourage any students thinking about studying next year to reach out and contact Erin to learn more about our Centre and how the CUC Western Riverina can assist you and your studies.
Any interested students should feel free to contact the CUC Western Riverina Centre Manager, Erin Callaghan at erin.callaghan@cucwesternriverina.edu.au or visit the Centre's website