Students Thrive in our New Spaces in Griffith
20 Apr 2022
Students across the Western Riverina are being empowered to reach their higher education potential thanks to the opening of a newly improved dedicated learning Centre in Griffith.
Minister for Skills and Training Alister Henskens said the new Country Universities Centre (CUC) Western Riverina is opening doors for students to obtain their degrees without the need to relocate to major cities.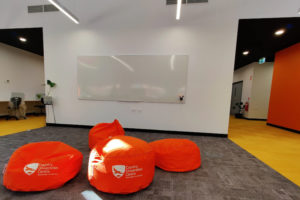 "A student's location should not limit their opportunities for a good education and this centre enables students to engage in and successfully complete their studies in a safe and supportive learning environment," Mr Henskens said.
"The CUC model encourages graduates to stay and work in the regions which will future-proof the workforce and help boost the local economy."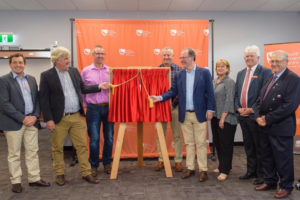 Griffith resident, Lachlan Foster recently graduated with a Master of Professional Psychology from Charles Sturt University and spoke of the importance of the Centre for regionally-based students in being able to form a supportive network of like-minded students.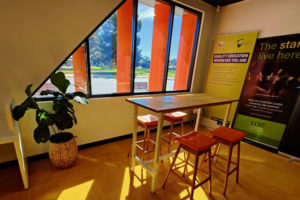 The new state-of-the-art facility formally opened, to students, in September 2021 and has more than 130 registered students across 28 different Australian universities, studying a multitude of courses including health, engineering, psychology and education.
Country Universities Centre interim-CEO, Duncan Taylor said the new Griffith CUC Centre is a highly connected site, with access to video conferencing and high bandwidth internet access.
"The centre is staffed by skilled people who provide guidance in navigating online university study and provide essential academic support. The combination of these new study spaces, the technology, the student community and the human support provides the needed environment for local students to thrive in their studies and will enrich opportunities in Griffith," Mr Taylor said.
The NSW Government committed $16 million to establish 10 new Centres in regional NSW. CUC has delivered eight of these Centres across the state, with two more set to open in 2023.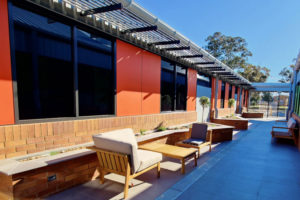 Want to register your interest with CUC Western Riverina?